Ordination Letter of Good Standing by World Christianship Ministries | Confirmation of Communion Certificate | Do I need a Letter of Good Standing before doing Weddings, Marriages | Letter of Good Standing is necessary in some states before a Minister can do legal weddings |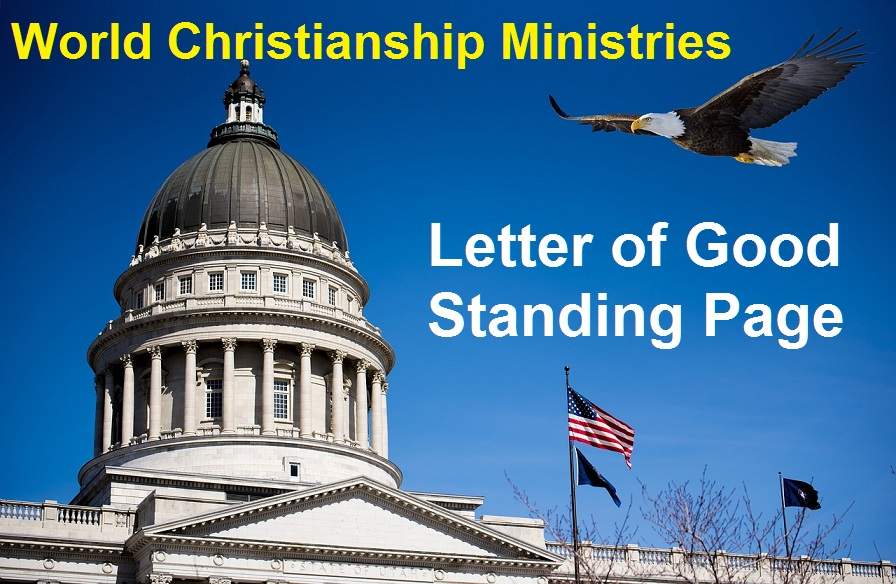 ---
Confirmation of Communion (Letter of Good Standing) Certificate

The Letter of good standing (Confirmation of Communion) certificate is currently offered as a free bonus item with any of our
Clergy Ordination Packages
. This certificate is necessary in some states for doing marriage ceremonies. Also, in general, it is a good thing to have to complement your ordination certificate.
---
Receive your ordination almost immediately.
Be ordained as Christian clergy
World Christianship is the ministry of choice for those sincere individuals seeking simple Christian ordination. With over 37+ years of experience, WCM clergy now span the entire globe. We are now the number one mail based Christian ordination program in the world. Our purpose is simple, we wish to give sincere Christians the ability to start their own independent church or ministry. To this end we empower you with the authority of ordination as well as many other things that will be helpful in the beginning of your new ministry.


---
We believe in you
God believes in you
Believe in Yourself